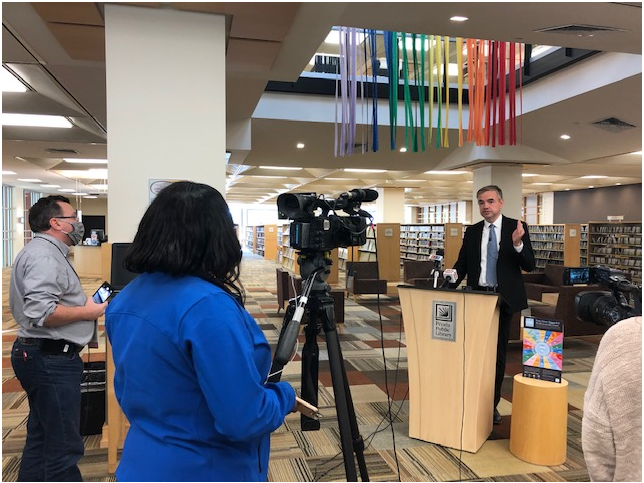 Peoria Public Library and Peoria Public Schools are joining forces to teach Media Literacy to our community.
Peoria Public Library Executive Director Randall Yelverton and Peoria Public Schools Superintendent Sharon Desmoulin-Kherat announced plans to offer media literacy programming to students — all ages — in advance of Illinois becoming the first state in the nation to mandate media literacy education for high schoolers, beginning next school year.
Peoria Public Library will also offer media literacy programs and training to adults. These programs kicked off Oct. 27 as part of Media Literacy Week. (Oct. 25-29).