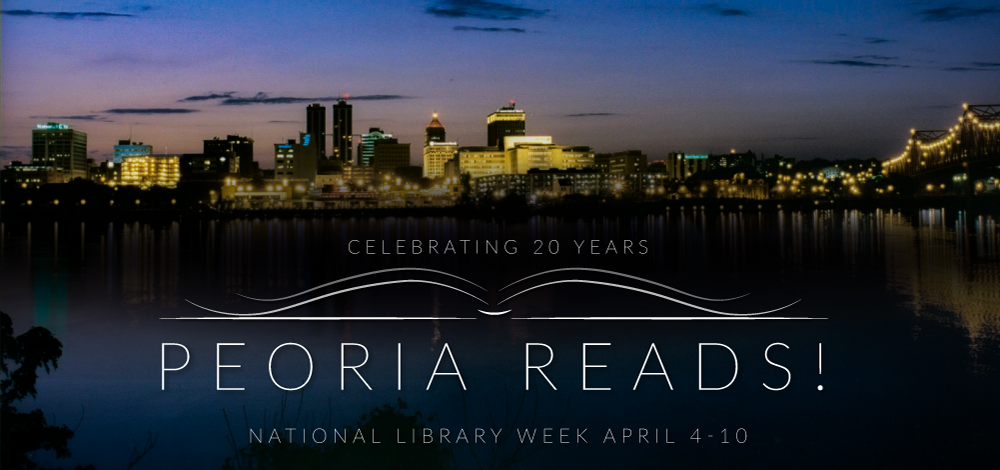 Peoria Reads!, the annual "One City, One Book" project led by Peoria Public Library and its community partners, celebrates 20 years this year with The Library Book by Susan Orlean.
"Every year, our Peoria Reads! Committee thoughtfully chooses a book relevant to the times. Last year, we chose The Hate U Give, a book that explored police brutality, racism and classism from a 16-year-old girl's perspective," said Peoria Public Library Deputy Director Roberta Koscielski, co-founder of Peoria Reads!
"This book, which celebrates libraries, seemed perfect for our 20th anniversary in part because so many patrons have thanked us for saving their sanity during COVID. The pandemic has been all about distance – keeping our distance from one another – which is the antithesis of what libraries are. We're about bringing people together.
As we're starting to see a return to normalcy, it's time to remind people how we're a cornerstone of the community," Koscielski added.
The Library Book revolves around a suspicious and dangerous fire that nearly destroyed the Los Angeles Public Library in 1986. The book explores the mystery behind who set the fire, but also how libraries hold our cultural DNA.
In addition to reading this book together as a community, we have virtual programs planned, including a compelling series on Peoria Public Library's history. One segment alone is on our controversies over the years.
Peoria Reads!, which officially kicked off as part of National Library Week  (April 4-10, 2021), but will run through July and tie into our annual Summer Reading program.
Between Peoria Public Library and Peoria Reads! community partners – Methodist College, Bradley University and Neighborhood House — more than a dozen events have been scheduled.